Like many other areas of business, there is a lifecycle when it comes to your people.  During their time in your employment, your team members will typically go through the following stages: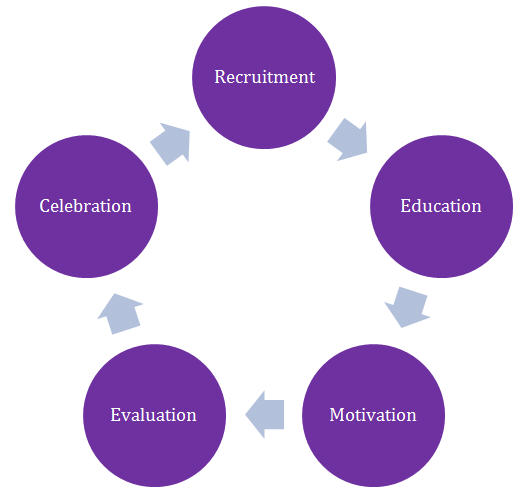 A breakdown in any stage of this lifecycle can impact negatively on the growth of your business.  Therefore, it is vital that your business has the foundations and knowledge in place to manage your staff through each of these stages smoothly and effectively.
People management is often seen as the most difficult and costly area to manage. The fast changing times we work in often brings complexities for organisations that have an impact on the business culture and "how we do things around here".   Simplicity HR recognises this and will work with you to overcome these complexities. We also recognise that every business has different needs when it comes to managing people; this is why we offer a bespoke service to ensure your needs are covered.
Although all companies have their own unique culture, one thing they all have in common is that the majority of business owners recognise that people do not work for companies, they work for their managers. As a result, it is vital to ensure your managers have people management skills. By training your managers to be an effective leader, you can retain your employees, keep them happy and reduce employee turnover related costs. As part of our service offering, we provide bespoke management skills training; visit our Training Programmes page to find out how we can support you.
Our flexible service allows us to work with corporate clients across the public, private and third sectors. We are also able to work with small and medium sized organisations across any industry.